With winter on the way, you might start thinking about optimising your home for comfort during the cooler months. Before you break out the space heaters, though, did you know that windows are a major source of heat loss?
During the cooler months, your home can lose up to 40 per cent of its heating energy through the windows alone, according to the Australian Government's Your Home website. The Australian Glass and Window Association puts this figure even higher, at between 46 and 61 per cent.
The good news is that the right curtains and blinds can dramatically reduce the amount of heat lost through your windows, and therefore reduce your home's heating requirements.
An Easy Way to Slash Your Winter Heating Bill
Snugly fitted window furnishings trap a layer of still air next to the window and prevent this cooler air from being transferred to the rest of the house. This trapped air creates an insulating layer on the inside of the glass that helps keep warmer air contained within the main part of the room.
Heavy fabrics or multiple layers of fabric help to increase the insulating properties of curtains and blinds, since they reduce the amount of heat flow through the fabric itself.
It is helpful to note that while heat can be lost through windows during cooler periods, this transfer of heat works both ways. By opening the curtains or blinds on sunny winter days, you'll invite the sun's heat inside to warm your home naturally. Then, once the day's heat subsides, you can cover the windows to help retain that heat into the night.
The Best Curtains for Room Insulation
Heavy curtains with built-in pelmets are particularly effective at trapping the still air next to windows. The pelmet serves a dual purpose of aesthetics and functionality, hiding the curtain tracks while also preventing warm air from falling down behind the curtains.
The most suitable winter fabric options include blockout curtains and triple weave curtains, both of which have great insulating properties. Blockout curtains offer 100 per cent room darkening, which can be ideal for bedrooms, where natural light may hinder sleep. Triple weave curtains are somewhat lighter, offering between 70 and 95 per cent room darkening properties.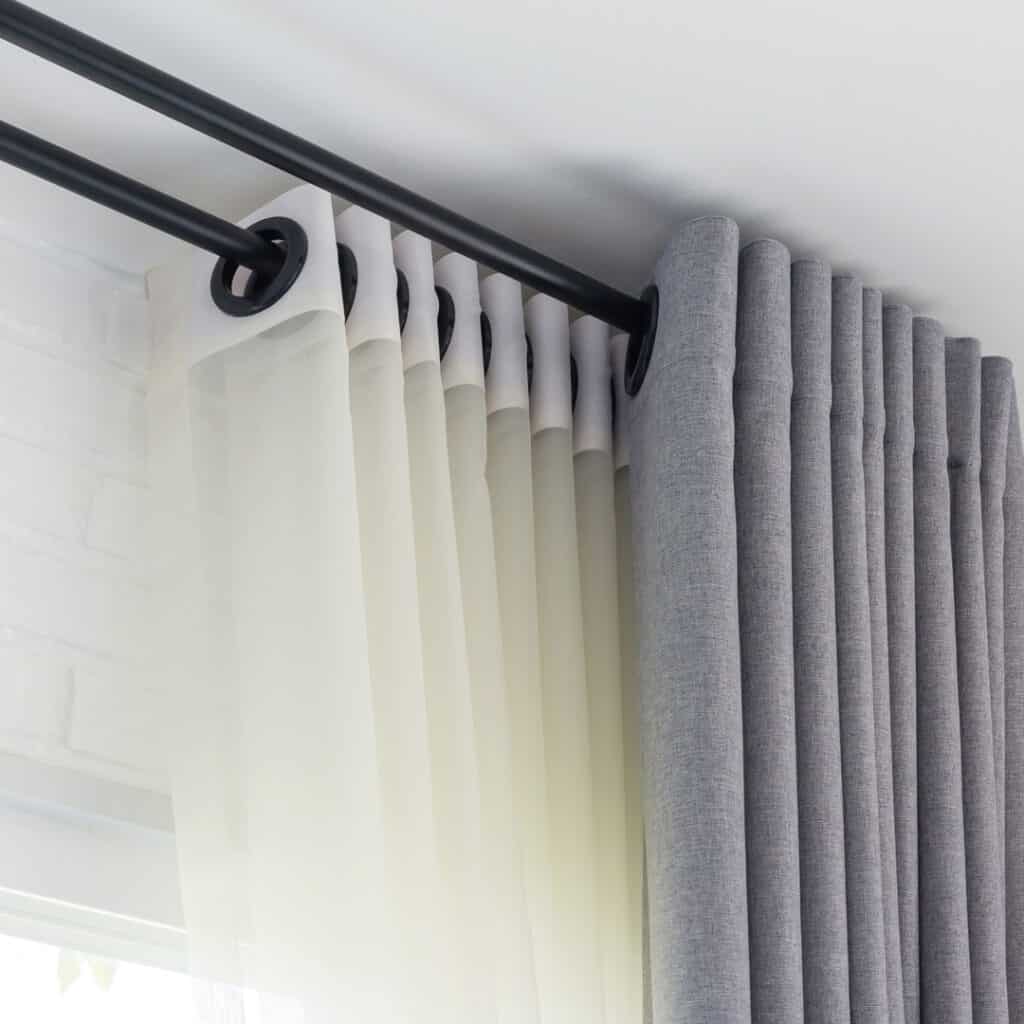 For effective insulation, it is essential to ensure your curtains are properly fitted, without gaps where cool air can escape into the room. Curtains should fit snugly on either side of the window and fall all the way to the floor.
We can help you to select the most appropriate curtains and fit them to your windows to maximise their room insulating benefits.
Blinds That Block the Winter Cold
Blinds are another great option for insulating your windows and retaining winter warmth. For their light-controlling and warmth-retaining properties, it is hard to look past the simple elegance of roller blinds. These solid fabric roll-down blinds are available in a vast range of styles and opacity levels to match both your décor and room insulation requirements.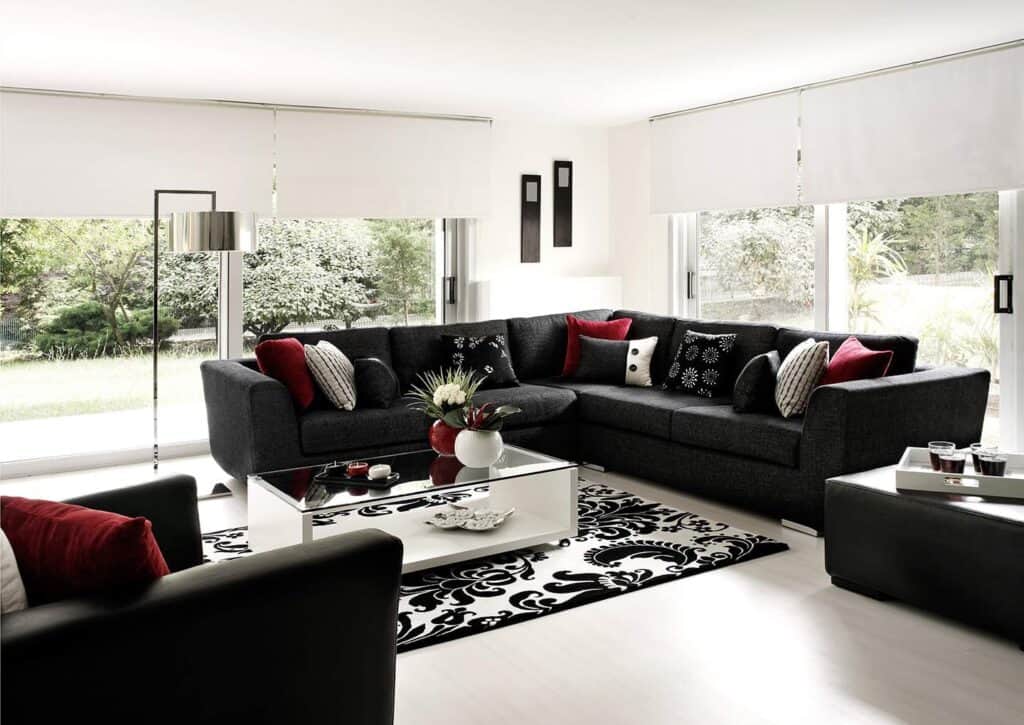 Another great option to consider is roman blinds. Their timeless, classic style and broad range of textile choices make roman blinds equally suitable for traditional and contemporary spaces. Based on solid fabric, they provide excellent insulation for windows and doors during the cooler months.
When it comes to selecting blinds, you might find yourself spoilt for choice. We can help you to narrow down the style of blind that best suits your home and insulation requirements, and ensure they are the perfect fit for your windows.
Additional Home Heat-Saving Tips
Draught-proofing your home will help prevent the warm air from escaping outside – a factor that accounts for up to 25 per cent of winter heat loss, according to Your Home. The insulating benefits of any window furnishings will also be reduced if there is substantial air movement around them.
Draughts typically enter your home through gaps around doors, windows, exhaust fans and fireplaces. You might notice air movement, hear rattling or whistling sounds, or see the curtains moving. Sealing gaps around your window and door frames, and choosing high-quality windows and doors with airtight seals can help to reduce draughts.
If you are building or renovating, it pays to consider the type of windows you install in your home. Factors to take into account include the size and orientation of windows, and how readily the windows conduct heat from sunlight and other sources.
Looking for Advice on Winter Window Furnishings?
The cooler months are approaching, so let us help you create your very own cosy winter retreat. Our experienced team can provide you with personal advice on the best curtains and blinds to insulate your windows and keep your home toasty warm.
Book your in-home consultation today for a free measure and quote, or call us on 1300 077 125 to have your questions answered.