With Autumn gently making itself felt, Winter is just around the corner. This means cool to cold nights and higher electricity bills. (Gulp..) As temperatures drop, it therefore becomes much more important to keep our houses warm, comfortable and most importantly to reduce heating costs!
When it comes to keeping your family and your house cosy, having shutters installed in your home can make a huge difference to comfort and living costs. In this blog we explore shutter options to enhance the warmth, comfort and appearance of your home.
Keeping Heat in
Windows are certainly designed to let light and air into a room, but they also let a considerable amount of heat out. Did you know that a huge amount of heat is lost through windows? It's about 30% of a home's heating energy in fact. That's why your window treatment needs to be a priority before winter hits. Having Plantation Shutters installed ensures you keep the cold out and the warmth in.
Shutters Allow Sunlight in 
Plantation shutters also allow you to adjust the amount of sunlight that enters your living areas and other parts of the home you need to keep regulated, like the bedrooms.
During Autumn and Winter you can open the louvres of your plantation shutters and allow sunlight to enter the room and help heat it up. When plantation shutters are installed, it's possible to ensure there is no gap around the window edges when closed. This helps trap heat inside your home.
A plantation shutter can reduce heat loss better than a curtain or blind.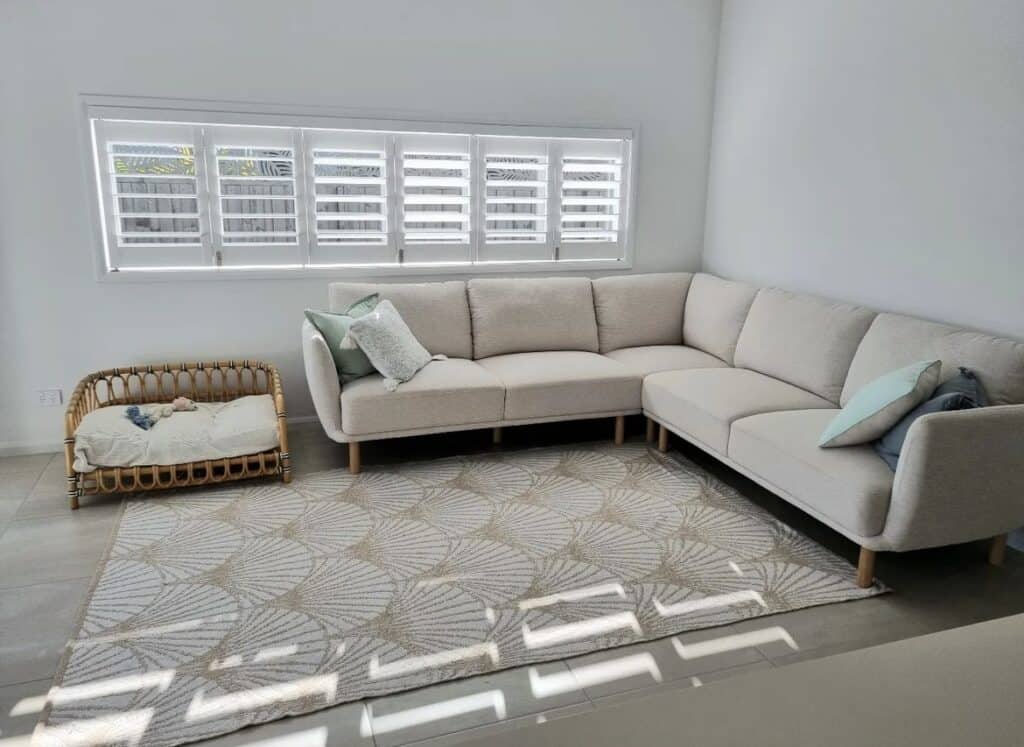 Shutters Provide Best Adjustability
Of all the types of window treatments plantation shutters can be easily adjusted to suit any weather conditions. On cold winter days and nights shutters keep the warmth in by preventing cool air from entering the home. On warmer, sunnier days, just adjust the slats on your plantation shutters to increase how much sunlight enters.
Whether they're installed in the living room, bedrooms, kitchen or elsewhere, Plantation Shutters will add a touch of class to your home and keep your family comfortable during the colder months.
Keeping Bills Down and Warmth Up
Winter weather often brings with it an increase in electricity usage, and your wallet may feel the sting! But with the right window treatment, you can keep the bills down and stay warm at the same time.
Plantation Shutters not only add timeless elegance to your home, but they can also play a major role in reducing heating costs and ensuring your house stays snug during winter months.
Plantation Shutters are one of the most insulating window treatments on the market. They provide an insulative barrier between the inside and outside of your house by trapping cold air between the window and the shutter and absorbing extremes in temperature.
Looking for Advice on Winter Window Furnishings?
The colder months are approaching, so let us help you create your very own winter hideaway. Our experienced team can provide you with personal advice on the best shutters, curtains and blinds to insulate your windows and keep your home toasty warm.
Book your free in-home consultation today for a free measure and quote or give us a call on 1300 077 125 to have all your questions answered.