If you live near the coast or have ever dreamed of transforming your home into a cool, coast-inspired oasis, a Hamptons-style interior might be exactly what you're looking for. Windows play a huge role in creating an authentic Hamptons feel, so selecting the right window furnishings will be critical to the success of your Hamptons-style home makeover.
What Defines the Hamptons Style?
The Hamptons style is defined by understated quality and coastal elegance. It melds cool, timeless sophistication with rustic beach vibes. A Hamptons-style home has a relaxing resort-like feel that is reminiscent of being on a permanent holiday.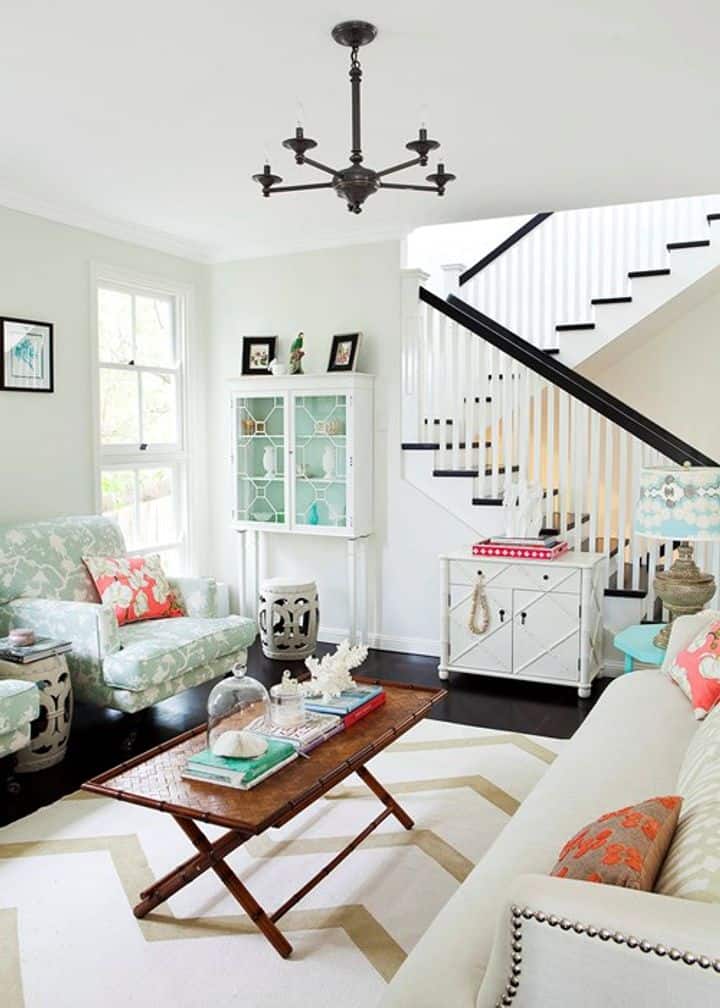 Large windows bring in abundant natural light, creating a feeling of calm and spaciousness. Aside from their room-brightening function, the windows in a traditional Hamptons-style residence might serve to frame the home's sweeping coastal (or garden) views, or at least provide some sort of natural outlook.
Light-toned timbers, panelled walls, and natural materials work well with beach-inspired furniture that exudes just the right blend of sun-faded shabby chic and elegant sophistication.
The dominant colours and textures are generally reminiscent of the beach and the ocean. Furniture and soft furnishings tend to favour natural, rustic fabrics and materials, such as linen, bamboo, wicker, and rattan.
For decorating your very own Hamptons-style interior, Home Beautiful recommends a cool colour palette dominated by natural tones, such as soft white, warm beige, aqua and cobalt blue. Any of these colours can be incorporated into your window furnishings, depending on the style you select.
Stylish Roman Blinds to Match Your Decor
The timeless, classic style of roman blinds is a perfect match for the timeless elegance of the Hamptons look. Available in a range of colours and fabrics, roman blinds can be easily customised to suit your home.
Roman blinds work equally well in traditionally-styled interiors as they do in more contemporary homes. They lend themselves well to a creative touch, which offers plenty of scope for styling your Hamptons-inspired interior.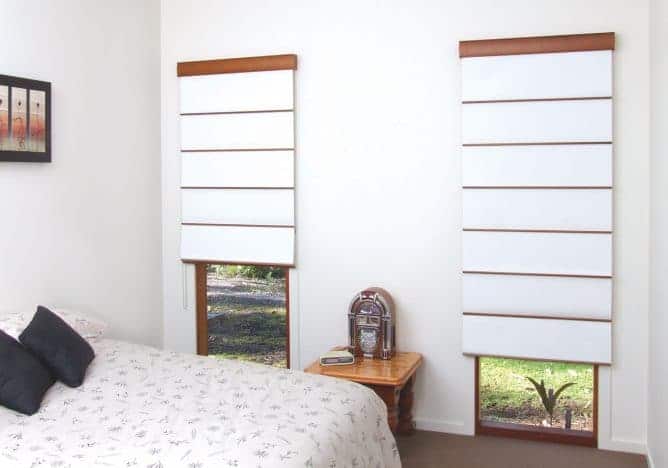 Patterned fabrics are an option – blue and white stripes evoke a nautical look, or specific patterns can be chosen to match the upholstery. Natural fabrics such as linen are an elegant choice, while some woven textures can create a look similar to seagrass.
If you're ready to order roman blinds, you can visit our website to book in your free measure and quote. We'll be happy to help you choose the best fabric colours and textures to complement your home and décor.
Classic Curtains for Coastal Elegance
For their versatility and simple elegance, curtains are always a great choice for coastal or Hamptons-style interiors. Choose from an array of off-whites, blues and pale neutral tones to frame your windows.
For bedrooms, you might find blockout curtains – which exclude 100 per cent of outside light when correctly fitted – are the most natural and obvious choice. For other rooms, you may prefer the more versatile triple weave curtains, which block between 70 and 95 per cent of outside light. Either of these options can be softened by pairing them with sheer curtains.

Unsure which option would suit you best? We can help you to select the best curtain fabrics and colours to complete your Hamptons-style home makeover, and make sure your curtains are fitted correctly for optimal aesthetics and functionality.
Timber Shutters to Complement Your Windows
No other window furnishing combines style and functionality quite like shutters do. Quality timber shutters capture the breezes and the light while still providing privacy and security for your home. These characteristics attest to the enduring popularity of shutters the world over.
The clean, simple lines created by shutters integrate well with the coastal look. When opened, they admit plenty of natural light, which is a key characteristic of any Hamptons-style home.
White timber shutters are an indisputably popular element of the timeless Hamptons style, though darker shades can sometimes be effective, too.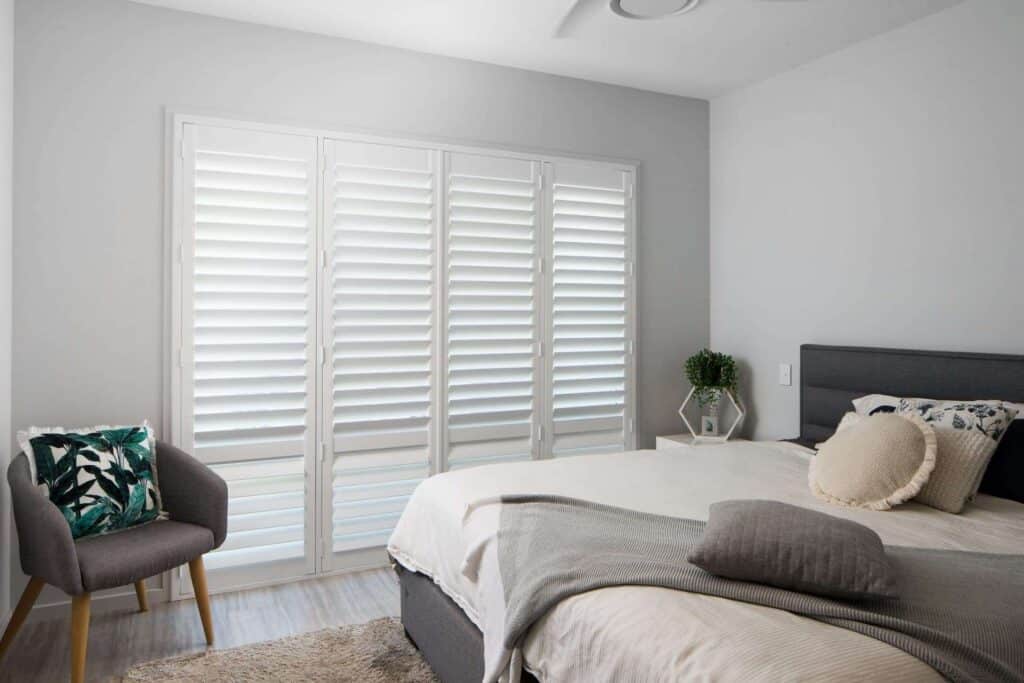 Our luxury timber shutters are made from premium, sustainable-grade basswood timber, and are designed to suit discerning decorators seeking the classic elegance of solid, natural timber. They are available in multiple blade widths and a wide range of natural stain or paint finishes. They also come with a 25-year warranty.
Would you like some help with shutters? Reach out to us for an obligation-free consultation and allow our expert team to suggest some suitable options for your home.
Ready to Complete Your Hamptons Home Makeover?
Let us help you select the best and most stylish window furnishings for your Hamptons-style home. With our 20-plus years' experience, we can provide plenty of helpful advice on the best blinds, curtains or shutters to suit your home and décor.
Book your in-home consultation today and we'll bring the showroom to you. Got some questions? Please give us a call on 1300 077 125 and we'll be more than happy to help.