If you love entertaining outside and making your patio or entertaining area as multifunctional as possible, outdoor blinds like Zipscreen Blinds and Zipscreen Extreme Blinds are worth considering. Zipscreen blinds are outdoor blinds which seamlessly connect indoor spaces with the outdoors, making outdoor living possible, regardless of weather conditions.
By fully enclosing your outdoor entertaining areas these genius zip-up blinds also keep the insects out while ensuring privacy, comfort and usability all year round. Zipscreen and Zipscreen Extreme blinds can be fully motorised and there are ample fabric options and colours to choose from, plus complete blockout screens for total privacy and even industrial-strength PVC for a clear outlook so you can still take in any views. In this blog we take a look at the benefits of external blinds and feature Zipscreen Blinds as a great solution to make your home or business more comfortable and protected.
Things to Consider When Buying Outdoor Blinds
When looking for outdoor blinds online or visiting a store in person, it's important to be clear on why you want to buy them. Check out your patio, deck, or veranda and consider what's missing and what you may want versus what you need. Questions to ask could include:
What weather conditions are you constantly battling?
Is rain coming in? Which side? How often?
Is the dining area too cold? Too hot?
Would it be beneficial to expand your small indoor living space/s?
Do you need to enhance your drab outdoor space to use it more often than you have been?
How and when will you use the area more if outdoor blinds are installed?
Why Are Outdoor Blinds So Popular?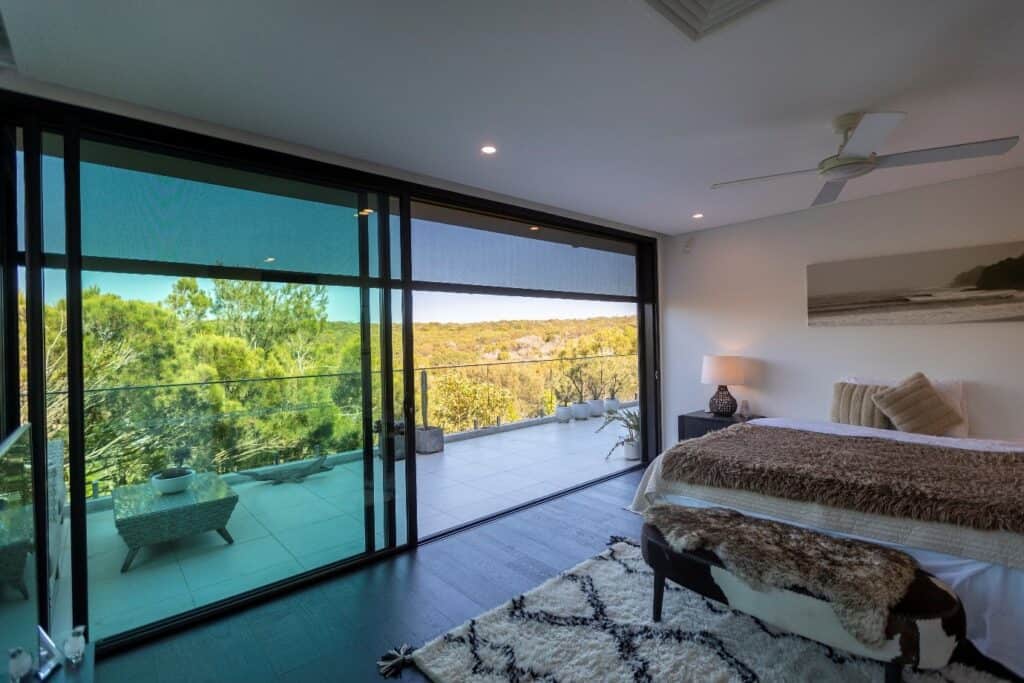 External blinds provide year-round comfort, and convenience extending the living room to the backyard for optimum functionality and relaxation. Here are a few reasons outdoor blinds have become so popular:
Versatility
No matter what type of outdoor space you have, there's blinds to suit your needs and match your style with outdoor blinds in a huge range of designs, sizes, and colours.
Protection From Extreme Weather
External blinds like Zipscreen Blinds can protect you from too much sun, wind, and rain. Thanks to the wide range of outdoor blinds options, you can entertain, even during harsh weather events.
Space Maximisation
Small living area or tiny home? No worries! External blinds can extend and maximise your interior spaces, creating more usable spaces for entertaining and relaxing.
Adds Property Value
By enhancing your home's appearance with outdoor blinds, you can increase your property's useable space and attractiveness and its value with potential buyers.
Protects your Furnishings
Installing external blinds helps protect your furnishings from the elements. Outdoor and indoor furnishings will last longer with less fading, damage, and wear and tear.
Enhanced Energy Efficiency
Outdoor blinds protect your home from sunlight, keeping your home or office both cooler in hotter months, while maintaining warm temperatures in cooler months to significantly reduce your power bills.
Improves Privacy
Block out external blinds come in a range of colours and provide plenty of privacy, while making your home or commercial space look amazing.
Benefits of Zipscreen External Blinds
One of the best outdoor blinds to expand your indoor living area outdoors are Zipscreen Blinds. These versatile outdoor blinds are the perfect solution for outdoor spaces you need to protect in your home or business. They can be used to enclose balconies, verandas, and other outdoor areas for entertainment purposes for use in all weather conditions. Below we take a look at some of the features that make them a winner!
Custom-Made to Suit all Needs
Most zipscreen blinds are customisable for different purposes. Therefore you can get a perfect fit in terms of size, material type, colour, and design. Zipscreen external are also perfect for commercial areas like cafes and restaurants which benefit from privacy and extended seating areas outdoors.
Easy to Install and Use
No matter what the style of zipscreen blind you choose, they are quite easy to install. And you can make them easier to use too with automation. They come in different transparency levels providing you with the option to choose the amount of privacy you will need when the blinds are down.
They're Tough
Another major benefit of zipscreen external blinds is that they can be spread over large surface areas. They also remain in the good condition over long periods of time no matter how often they are rolled and unrolled. They can be partially unrolled to allow rays of light and the breeze to flow through the covered area too.
They Have Multiple Uses
Zip screen external blinds are flexible and can be used in different settings including home patio areas, courtyard, balconies, verandas, units, cafes, restaurants, office areas, and other business settings. This makes them an ideal choice for almost all kinds of outdoor spaces.
Zipscreen Extreme Blinds
Zipscreen Extreme Blinds are a perfect choice for larger outdoor areas which need strong protection from the elements. They can be installed at up to 7m wide without needing divider posts, making it the right choice for big balconies, veranda, and pergolas and other outdoor spaces such as outdoor café and restaurant dining areas. These robust outdoor blinds also feature side guides to ensure protection from all climate conditions and privacy.
Zipscreen Extreme Blind Key Features Include:
excellent protection from weather conditions like wind, sun, and rain with complete seal and lock technology
installation of up to 7m wide without divider posts needed
aluminium tube options of either 130mm or 110mm in diameter
fully motorised controls
the option for wind and sun sensors for automated operation
solar tough fabrics to protect from the sun while providing privacy
easily retracted during high storms and winds to prevent damage
bottom rail and the channels of the Zipscreen Extreme Blind come in a range of shades, which can also be powder coated to achieve the look of your choice to suit your style and décor.
Zipscreen Blind Benefits in a Nutshell:
insect and bug proof
best protection from the elements
extends your interior living space outdoors
zip channels mean fabric stays taut and won't pull out
fabric doesn't billow or flap in the breeze
stylish and functional
ideal for patios, decks, courtyards and balconies
Both our Zipscreen and Zipscreen Extreme outdoor blinds come with a five-year warranty and our expert tradespeople will fully install them for you.
Get our free, expert advice on enhancing your home or business with Zipscreen Blinds or Zipscreen Extreme Blinds
If you are looking for convenience, quality and reliability, along with expert advice, ask us about Factory Direct's outdoor blinds solutions. We have a huge range of Zipscreen Blinds, Zipscreen Extreme Blinds, Folding Arm Awnings, Shutters, Roller Shutters and Balcony Blinds available.
Are you ready to extend your living area outdoors and protect your entertaining area from the elements? We can help you select the best solutions to protect and enhance your home or business for ultimate comfort and convenience.
Get in touch online or give us a call on 1300 077 125. Our experienced, friendly team will be happy to bring the mobile showroom to you and help you select the perfect solutions to enhance your home.