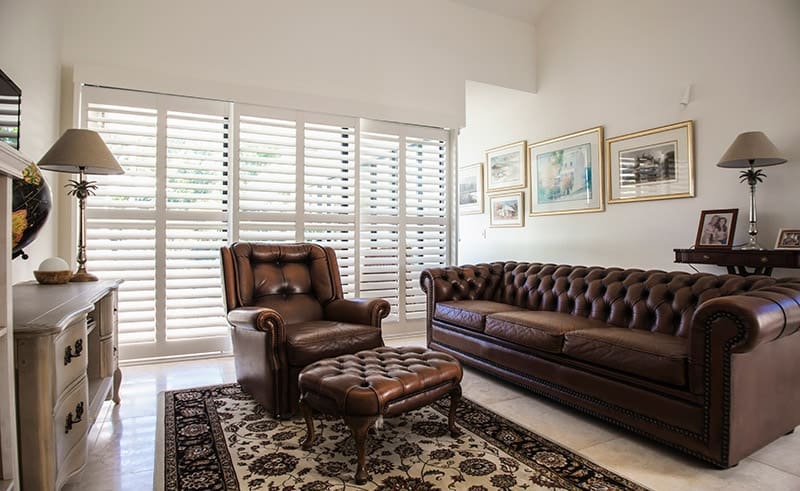 With so many materials to choose from, selecting the best shutters for your home can start to become a bit of an overwhelming task. Faux timber, the real thing, soft woods, hard woods; the options seem to be endless.
What you should really be focusing on is finding something that has longevity and a great design, and no timber ticks that box quite like basswood does. This premium hardwood is the elite of the elite, and is the obvious choice for your brand new shutters.
Here are some of the key advantages of basswood shutters:
Not too heavy, not too light
Because of its medium density, basswood retains a nice lightweight feel while still being heavy enough to do a remarkable job of regulating heat and sunlight. That also means it can withstand those bumps and knocks that nearly all shutters are subjected to throughout their lifetime (especially if you have pets or children roaming around).
Beauty in the finer details
Made from linden trees, basswood boasts a lovely fine texture, which in turn creates a uniform finish that is truly stunning. Although shutters are rarely seen as the main event of a property's motif, they certainly can make a great impact in drawing a room or design together, and basswood's elegance will never let you down on that front.
Warp-resistant
One of the great fears of installing shutters is the countdown until they begin to warp and bend. You can put this worry to the back of your mind when selecting basswood. While no timber is 100% guaranteed to never warp, basswood is incredibly resistant to doing so, even after being subjected to heat and water. So when Queensland's summer is turning up the temperature, your basswood shutters won't be affected.
Customisable
Not all woods are created with equal agility, but basswood is perfectly adaptable to suit your needs. In other words, if you have a preference for wide or narrow blades on your shutters, basswood can comply. Looking for fixed, hinged, bi-fold, sliding, or some other configuration? Basswood has you completely covered there, too.
The fact that this timber is less susceptible to producing excess resin also means you can apply whatever treatment you like to your shutters (using paint, a stain, etc.), and be satisfied with the finished look.
Environmentally Friendly
Environmentally sound practices are important to us at Factory Direct, which is why we source our basswood from slow growing, sustainable regions. That way you can adorn and adore your windows with guilt-free shutters.
Your home deserves the best quality, and for that you truly can't beat basswood shutters. They have a beautiful and timeless appeal that will effortlessly add elegance to any room they feature in, and will continue to do so for many years thanks to their enduring quality.